Welcome to our Education and Outreach page!
Here you will find our current activities and a list of useful links to explore.


INTERNSHIPS FOR HIGH-SCHOOL STUDENTS
Every year we host about thirty students from high school to work with us. They stay for about two weeks and have the chance to discover the world of scientific research. Have a look at our projects.


OPEN DAY FOR UNIVERSITY STUDENTS
Choosing one's future is not an easy task and even picking a Thesis project during University may be confusing. We try to give a hand and once a year we open our doors to undergraduate students who want to meet us and discover our work.
Visit our OpenDay web site (in Italian) and our Thesis page (in Italian).

ITALIAN ASTRONOMY OLYMPIADS
We participate to the Italian Astronomy Olympiads (page in Italian), an annual event for school students who have a passion for Science. The national competition leads to the formation of the Italian team that will participate to the International Astronomy Olympiads. The pretext of the competition brings us all together, researchers and students, planting the first seeds of a young scientific interest that could last a lifetime.

THE INVISIBLE UNIVERSE
Discover the surprises and many facets of the X and gamma ray Universe (page in Italian), invisible to our eyes and yet curdle of the most energetic and explosive phenomena of the Cosmos.


A WALK WITH SCIENCE
Like you, we love Science. Some of us came to love it as adults, but for many love stroke hard as kids, when we least expected it in the right book, movie, teacher that came our way.
We decided to collect whatever is out there that is related to Science and that we love the most.
So…visit the page, stay tuned and enjoy!


LEARN MORE
We have collected a list of wonderful sites around the world that share our passion for Science. We know there are so many more out there, but this is where we like to begin.
Enjoy!
Thank you for visiting our page and may Science be with you 😀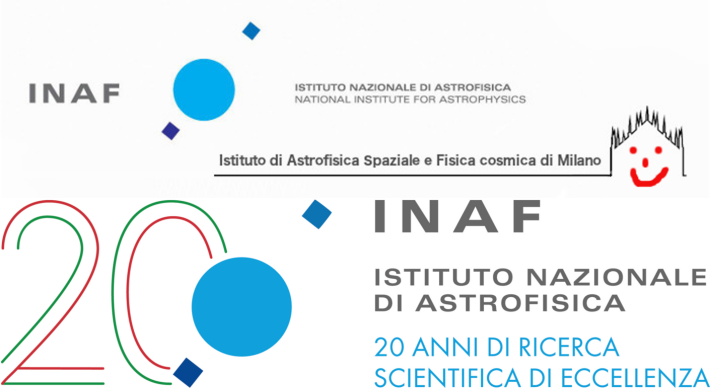 The drawings you will find throughout the page have been taken from the INAF kids' competition: "Look at the sky and draw your emotions"

Contacts: Adamantia Paizis & Mariachiara Rossetti

Page maintained by
Adamantia&nbspPaizis
Last modified: 15-7-2019