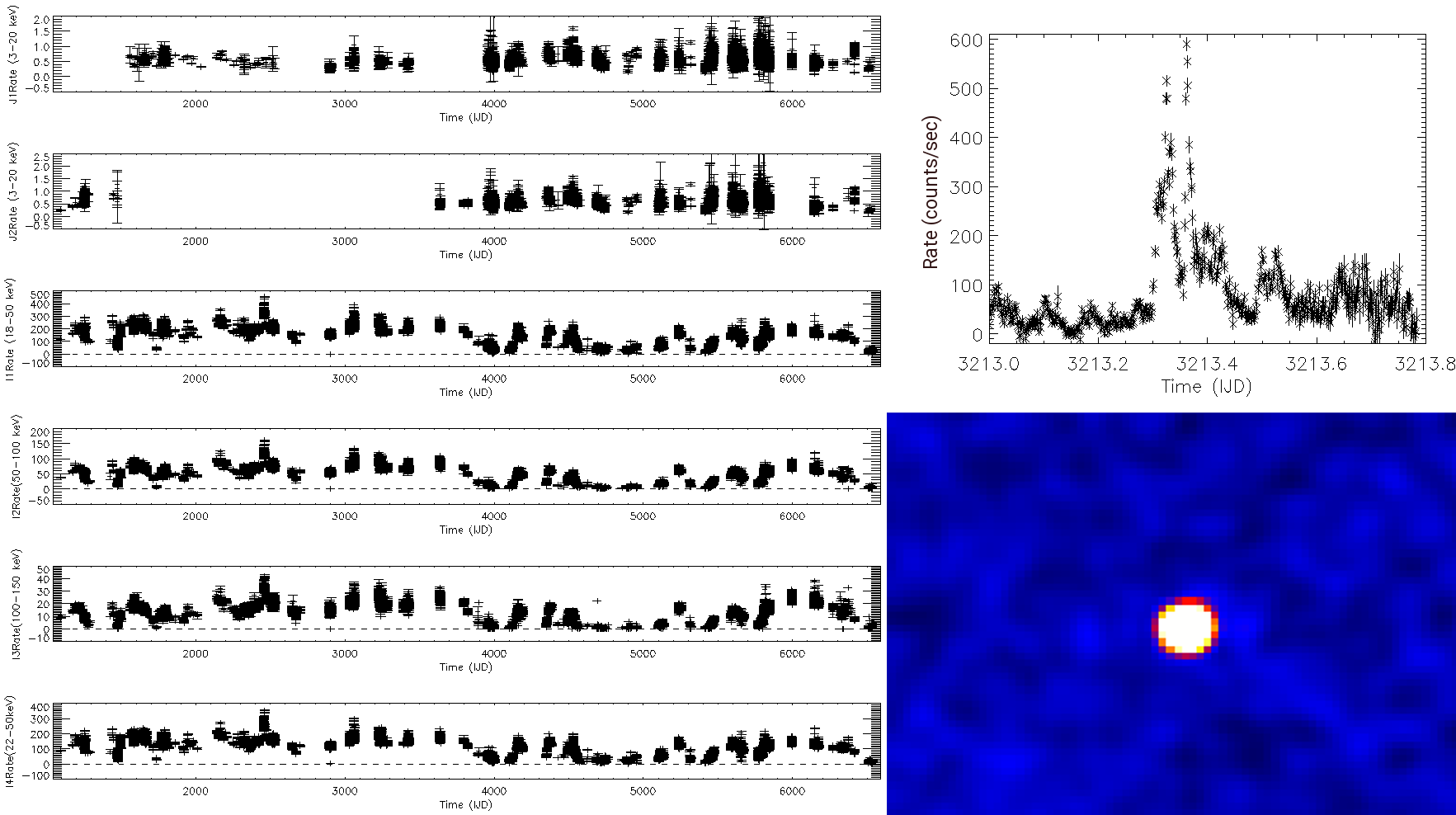 ANITA, A New InTegral Archive
INTEGRAL (International Gamma-ray Astrophysics Laboratory) is a mission of the European Space Agency (ESA). Successfully launched in 2002, it has been providing an amazing wealth of data ever since. It has detected and characterized in hard X-rays (>3 keV) more than 1000 sources, mostly Active Galactic Nuclei, X-Ray Binaries (high mass and low mass), cataclysmic variables and unidentified sources.

In order to have a long-term and self-consistent view of the high energy sky observed by INTEGRAL, we have built ANITA, an archive of all the public data currently available. For each INTEGRAL pointing (~2ks) we extract images and detected source lists in four energy bands within 18-150 keV for the imager IBIS and in one band, 3-20 keV, for the two X-ray monitors (JEM-X1,2).
The image above (left) shows a ~15 year light-curve of the black hole high mass X-ray binary Cyg X-1 in all those bands, together with a single pointing image (on-source zoom, 22-50 keV). For the sources detected in the IBIS images, we also extract light-curves with a finer binning of 100s (a total of a ~1 day light-curve is shown in the upper right plot).

A more detailed description of ANITA can be found here.

This approach has proven very successful and enables long-term systematic studies on classes of sources (be they Galactic or extra-Galactic) that are analyzed in a self-consistent way, free from different instrument biases. Examples are our long-term study of Neutron Star Low Mass X-ray binaries, Supergiant Fast X-ray Transients and of sixty High Mass X-ray binaries. See this page for an overview of our work on binaries.
Feel free to contact us to find out what your favorite sources are up to!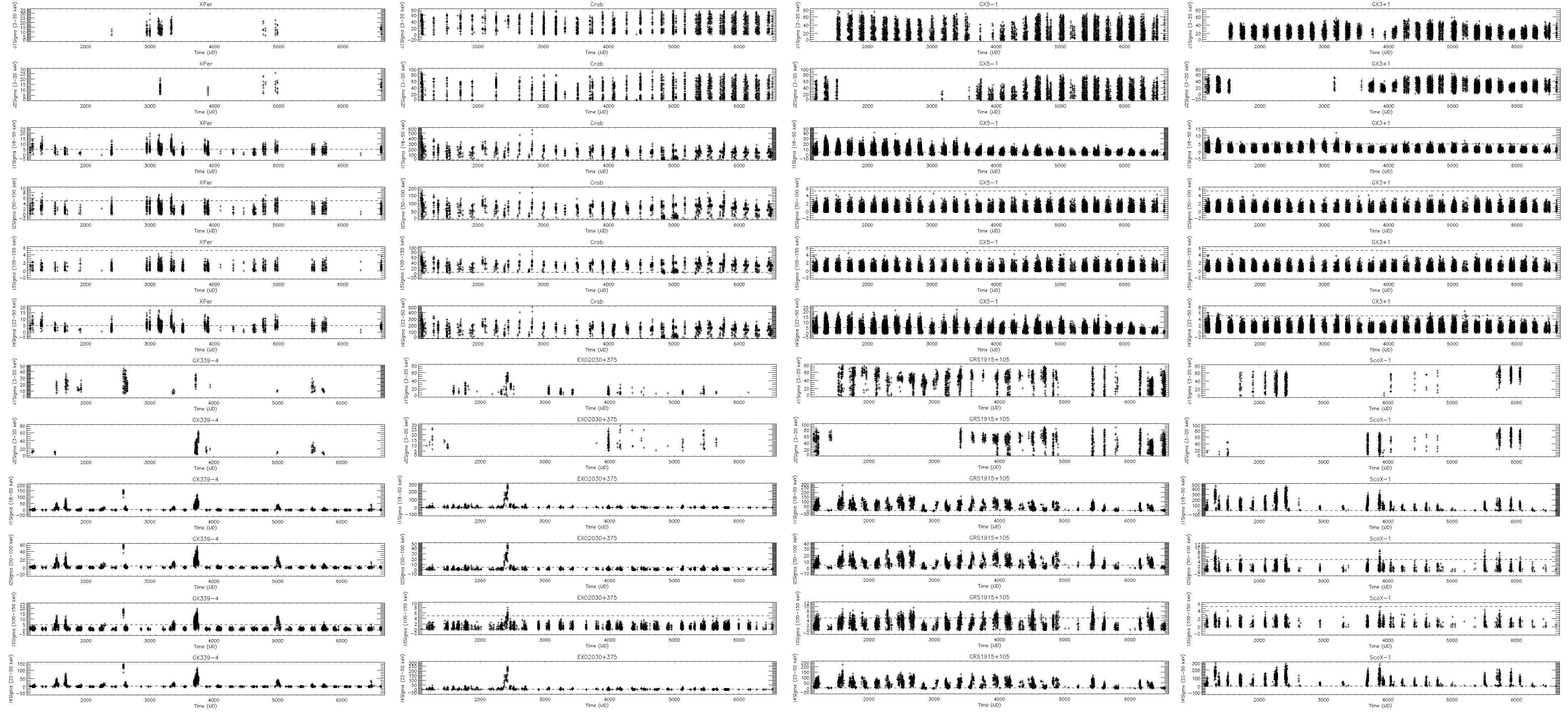 Page maintained by
Adamantia&nbspPaizis
Last modified: 17-1-2020