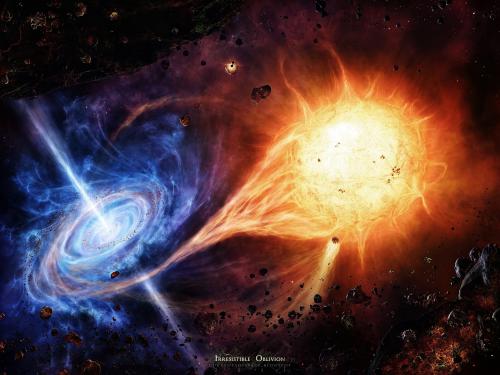 Artist view of an LMXB (Credits:Brian Christensen)
INAF & IASF-Mi
Media INAF
EDU INAF
INAF
INDICO INAF
Portale INAF CED
IASF-Mi
Astro-Siesta!
INAF MA4
INTEGRAL
INTEGRAL Results on the WEB
INTEGRAL@ESA
INTEGRAL@ISDC
INTEGRAL-HEAVENS
INTEGRAL sources (by J. Rodriguez)
INTEGRAL Galactic bulge monitoring program (by E. Kuulkers et al.)
INTEGRAL INTEGRAL Galactic Plane Survey (by Krivonos et al.)
INTEGRAL Spiral Arms (by A. Bodaghee et al.)
INTEGRAL Galactic Plane Scanning (by A. Bazzano et al.)
INTEGRAL Burst Alert System (by S. Mereghetti / D. Goetz)
INTEGRAL Planning
INTEGRAL Short Term Schedule
ISDC
ANITA alerts
CTA
Cherenkov Portal
Cherenkov Telescope Array
CTA IRAP Project Gateway
ASTRI ACDC redmine
ASTRI ACDC webpage
ASTRI
TeVCat
SGAMATI
Object Visibility - STARALT
spec_sim
Gamma-ray binaries (non consortium paper)
Other astro-links
COSMOS ESA
ADS
astro-ph
ATel
SIMBAD
Coordinate Converter
Astronomy Picture of the Day - NASA
Astronomy lecture notes
(by Cole Miller; check out also his magnificent
Ten Commandments for vewgraph presentations)
Astro-particelle
European Astrobiology Institute
IAU - newsletter
Education and Outreach
INAF Outreach
EDU INAF
Media INAF
NASA - Education
NASA - for Educators
NASA Astrophysics
NASA - KIDS
ESA - Education
ESA - for educators
ESA - KIDS
IAU - public
ESO
Welcome to Space Book!
Star child
Dispense astrofilimilano
LIGO
Universe
Chandra EDU
CERN EDU
Scienza con Oliver (Italian)
Spaceplace NASA
Royal Observatory
CAP journal (IAU)
Rivista divulgazione INFN
---